Mar 7, 2012, 01:52
Location: Johannesburg, Alberton, Gauteng, South Africa
Member since: June 24, 2011
Tracks in portfolio on MusicRevolution.com: 65
(click here to hear all tracks)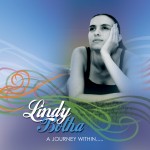 Background: South African singer and songwriter Lindy Botha began studying and playing the piano at 7 and later took up the guitar and drums. Lindy conveys her messages in a unique and soulful way. From heartwarming and inspirational ballads, to the sad and gentle piano solo, Lindy's special touch and style will bring a special feeling to your next project. She writes in the Dramatic, New Age, Rock, Ambient, Ethnic and Pop genres.
Some of Lindy's Tracks We Really Like:
"Confidence"
http://www.musicrevolution.com/search/?trackid=20393
"Feeling Good Today"
http://www.musicrevolution.com/search/?trackid=20748
"Shine"
http://www.musicrevolution.com/search/?trackid=20403
"Rise Above"
http://www.musicrevolution.com/search/?trackid=20417
Some Questions We Asked Lindy:
1. Primary instrument?
Piano
2. Favorite music-making piece of gear or software you currently use?
Cakewalk Sonar X1
3. Piece of gear or software you wish you owned?
Roland Fantom X Keyboard
4. Film score or song you admire? Why?
Theme song from Braveheart – It's beautiful, esoteric and patriotic. Speaks to the heart and really conveys the essence of what the movie is about.
5. Music education background?
I started with piano lessons when I was 7 and finished my final grade, Grade 8,  in practical & theory with Golden honours, shortly after I finished high school. I taught myself to play guitar at age 16.
6. Memorable "Aha!" moment during your musical education?
This was not during my music education as such, but during developing my career as a songwriter. It was when I realized that good songs are written by taking risks, trying new things and going beyond the ordinary. Through all of this I also learned to just flow with my gift.
7. Moment you first knew you would be a musician?
High school, around age 15.
8. Advice you would give to a younger family member interested in a music career?
To succeed in mastering your instrument you need to have patience and perseverance – practice makes perfect, never give up.
9. Songs or albums you'd take with you to a desert island?
Only 3 songs I could really think of:
"August's Rhapsody" from August Rush movie
"Revelation Song" by Phillips, Craig & Dean
"Praise the Lord, Oh My Soul" by Morning Star
10. If you could master another instrument, what would it be?
The Violin
11. Favorite time of day to work in your studio?
At night when everyone's asleep, that way I can have peace & quiet and no interruptions.
______________________________________________________________________________
We thank Lindy for sharing some of her musical background with us and for contributing her tracks to MusicRevolution.com, the Production Music Marketplace. The next time you need royalty-free inspirational music or royalty-free heartwarming music for a project, check out Lindy Botha's tracks on MusicRevolution.com.
______________________________________________________________________________
Chris Cardell is the co-founder of MusicRevolution.com https://www.musicrevolution.com,a production music marketplace with nearly 17,000 tracks online where media producers, video producers, filmmakers, game developers, businesses and other music buyers can license high-quality, affordable royalty-free music and custom music from a online community of professional musicians. Cardell has been involved with digital content and E-Commerce since the mid-1990's.