May 15, 2012, 00:44
Location: Moscow, Russian Federation
Member since: May 24, 2011
Tracks in portfolio on MusicRevolution.com: 148 (click here to hear all tracks)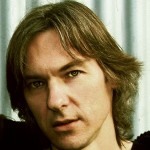 Background:
Evgeny Kiselevich of soundroad has worked in a number of different studios in Russia, Germany and Italy as an arranger, composer and guitar player. His music has been used in a variety of advertising projects and has been featured on ITV 4, Sky Sports (UK). He now lives in Moscow composing music for movies, TV and radio as well as arranging songs for various musical projects. Additionally, Evgeny is working on a live project called Limmo where he is a composer/producer and guitar player. Evgeny and soundroad play the Rock, Pop, Electronic and Soundtrack genres.

Some of soundroad's Tracks We Really Like:
"Pulse"
http://www.musicrevolution.com/search/?trackid=20142
"Free Spirit"
http://www.musicrevolution.com/search/?trackid=22821
"Believe"
http://www.musicrevolution.com/search/?trackid=24695
"Be The Best"
http://www.musicrevolution.com/search/?trackid=20063

Some Questions We Asked Evgeny Kiselevich of soundroad:
1.                  High profile projects or clients you have worked for?
I think it was in 90's when I had done several tracks for MTS (one of the three biggest mobile operators in Russia). Later on I had a very interesting experience of working in a post production studio with the honored Russian film director G. Panfilow. Since then I work a lot and sell jingles to different clients. For example, last year one of my tracks was used for the Autosport International, famous auto show in Birmingham (UK).
2.                  Primary instrument?
Guitar.
3.                  Favorite music-making piece of gear or software you currently use?
Over the last two years I have used Pro Tools. And I like it more and more over time. Earlier in one of the German recording studios I had to use Cubase as it was the basic working platform. Actually I worked also with Logic and Samplitude. To my mind the capabilities of all modern DAW are more or less the same. But during the working process the program either could become your faithful partner or just execute your commands.
4.                  Piece of gear or software you wish you owned?
Once upon a time in the dark and dusty cupboard of a German studio I found an old, covered with adhesive tape, Neumann. Up until now listening to the vocal tracks recorded with it, I regret that I don't own it.
5.                  Film score or song you admire? Why?
There's absolutely more than one. For me it's not important if the film score was composed especially for the movie or the musical editor has successfully put together the sound material. I admire the film atmosphere in whole. For example, "Vanilla Sky"
by Cameron Crowe, "Amelie", "Chocolat" soundtracks and many more.
6.                  Music education background?
I started as a self-taught person. Later on I studied and graduated from College of Arts in Omsk (Siberia).
7.                  Memorable "Aha!" moment during your musical education?
The most interesting and important aspect for me was the discovery of the musical scales. Like parallel minor in major key. Earlier I played aurally. And finally, the musical school put everything in order in my head.
8.                  Most embarrassing music-related moment?
My first public gig ever. I was 15. After long and exhausting practicing with my school band I came onto the stage, saw several hundreds of people and forgot all I was supposed to play. Funny, but just one year later I played with the same band in front of more than 3 thousands and felt great.
9.                  If you had a time machine and could record or perform once with any artist, who would it be?
I'd like to jam with Steve Ray Vaughan and just sit quite in the studio corner while "Yes" are recording their "90125" album.
10.              Moment you first knew you would be a musician?
Once, my school band and I attended the meeting of famous musicians of our city. Listening to them playing and (maybe more important) watching their communication and unfamiliar humor, I've realized that I wanted to be like them and I wanted to enter their world.
11.              Advice you would give to a younger family member interested in a music career?
Listen attentively to your gut. If the desire to play, to compose music and be like your idols is stronger than the laziness and fear of obstacles, don't give up and move forward.
12.              Five songs or albums you'd take with you to a desert island?
"Histeria" by Def Leppard, "90125" by Yes, "Synchronicity" by Police, "Achtung Baby" by U2 and Steve Ray Vaughan (best of). Any way sooner or later I'd find wood, cut out something like an instrument and play myself.
13.              If you could master another instrument, what would it be?
Electric violin.
14.              Favorite time of day to work in your studio?
Nights (when nobody calls on the phone).
15.              Any studio collaboration you experienced that stands out in your mind? Why?
Oh, many years ago in one of the studios I assisted the recording session of a local band. It was their first studio experience. The drummer played first with the click a very long and complicated piece with lots of rhythm change. His performance was perfect, just in coda he went a bit out of rhythm. That was the time of analog recording and any mistake meant extra studio time for re-recording. The band producer got mad and shouted, "What's the problem?! We've learned the track so well!" The drummer answered, "I did my best, but the woman disturbed me a lot." This answer surprised all of us. At the end we found out that a vocal track of the previous record wasn't erased from the tape. And the heroic drummer was able to play the whole song almost without slip-ups, listening to the click and the voice of absolutely strange woman. This guy has deserved the right to go to the drummers' paradise!
We thank Evgeny for sharing some of his musical background with us and for contributing soundroad's tracks to MusicRevolution.com, the Production Music Marketplace. The next time you need royalty-free rock music or royalty-free pop music for a project, check out soundroad's tracks on MusicRevolution.com.
______________________________________________________________________________
Chris Cardell is the co-founder of MusicRevolution.com https://www.musicrevolution.com,a production music marketplace with over 17,000 tracks online where media producers, video producers, filmmakers, game developers, businesses and other music buyers can license high-quality, affordable royalty-free music and custom music from a online community of professional musicians. Cardell has been involved with digital content and E-Commerce since the mid-1990's.