Dec 2, 2014, 22:33
Non-musicians often guage the talent of musicians by asking them how many instruments they play. It's an easy way to make conversation and an easy number to count. As a rule, I always refrain from saying what I really think. A gallon of water can be poured into several glasses or one big jug. Either way it's still a gallon of water.
Multi-media artists who traverse across different artistic disciplines think that way too. Someone like Tom Waits – both a critically acclaimed singer/songwriter and Golden Globe nominated actor – sees it all as the same energy source. Where it's being pointed at any given time is between him and whoever's paying his fee. Whatever boxes and labels the audiences must put him for their world to make sense is probably fine with him.
This Android commercial features the song "Party Hard" – a metal anthem by an artist whom I think represents the next evolution of cross-discipline artists in the creative class.
Andrew W.K is a musician, TV show producer, motivational speaker, TV commentator and – in my opinion- the best advice columnist since Dear Abbey. I'm not kidding. One perusal of the weekly column Andrew writes for The Village Voice reveals a mind with serious horsepower. The responses he provides to super-deep questions like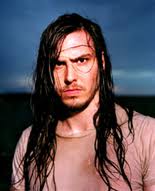 "Should I Feel Guilty for Being White?", "How Do I Find a Best Friend?" & "How Do I Keep the Demons In My Mind At Bay?" are empathetic and practical. He's processed the crippling scars most of us have borne by adulthood in a way that yields an antibody the rest of can mass-produce and use.
Be sure to check out Andrew W.K.'s advice column at
http://www.villagevoice.com/related/to/Andrew+W.K./
Kudos to Android for featuring music by an artist with this kind of depth.
_______________________________________________________________________________
Mike Bielenberg is a professional musician and co-founder of http://www.musicrevolution.com, a production music marketplace with over 30,000 tracks online where media producers, video producers, filmmakers, game developers, businesses and other music buyers can license high-quality, affordable royalty-free music from an online community of musicians mbielenberg@musicrevolution.com.