Jun 26, 2015, 02:09
The tragic loss of film composer James Horner in a plane crash last week marks the end of a distinguished life and career. Horner's work entails some of the most powerful film moments in the last twenty years.
In interviews, Horner was often outspoken about the trials and tribulations working for directors, producers and studios who "have no taste and no understanding of music".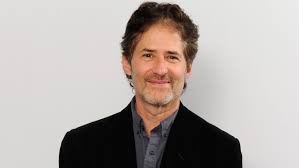 This often struck me as unappreciative. But later, after my own battles with ad agency creative directors – over lousy 30 second car commercials – I gained more respect for Mr. Horner, who worked with the likes of James Cameron for months at a time. Passion isn't easy.
And passion is what yielded heart-melting themes like "Glory" (1989)- which was later used to in almost every dramatic movie trailer in the 90's:
Check out the goosebump-inducing strings in the opening credits of Mel Gibson's 1995 masterpience Braveheart and how it foreshadows the roller-coaster history lesson you're about to experience.
And finally, feel how this seductive low string motif lures you into Dr. Graham Nash's schizophrenic madness, portrayed by Russell Crowe in the "A Beautiful Mind (2001)
It is my hope that James Horner – a personal hero of mine for more than a decade – finally gets a chance to catch his breath and look down into the millions of hearts he has permanently marked with his gorgeous music.
On behalf of the members of the MusicRevolution community, many of whom can hum your themes on command…thank you, maestro.
Sources:
_____________________________________________________________________________
Mike Bielenberg is a professional musician and co-founder of http://www.musicrevolution.com, a production music marketplace with over 35,000 tracks online where media producers, video producers, filmmakers, game developers, businesses  and other music buyers can license high-quality, affordable royalty-free music from an online community of musicians. mbielenberg@musicrevolution.com.