Mar 1, 2018, 13:06
A push back we sometimes get from business owners when discussing NonPRO music for their retail locations is their concern about quality. "If these musicians don't belong to a union, are they any good?" they say.
Background music is a business market like any other. And currently it's over regulated; which creates opportunities. Like the mid-1800's California Gold Rush, there are always an enterprising few who get in early and get in first. These musicians are innovators in every way. So we'll just let this music speak for itself.
1) Martini Bar
A well staged martini bar is a place where all who enter feel both prosperous and indifferent. Beautiful people casually congregate to solve the world's problems while glancing at a city skyline.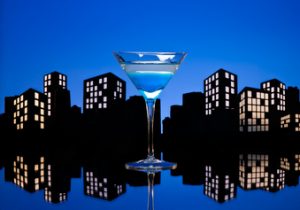 James Bond meets his nemesis here for the first time, early in the story when they're both well-dressed and well-behaved. The key ingredients to a good martini bar are contemporary decor, dim lighting and soft electronic music that simmers with sexuality.
Every track in this collection is NonPRO.
2) Coffee Conversations
Meeting for coffee is different than meeting for drinks. Because at the end of coffee, someone is accountable for something. All parties have agreed to be sober and alert during their exchange of thoughts. And that's good for all of us. The restaurant owner is expected to facilitate these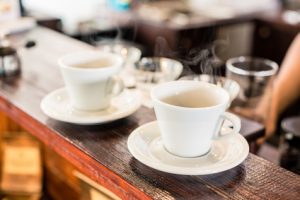 conversations with human busy-ness behind the counter, the smell of coffee beans to remind us all we must get through one more day together, and music that is un-intrusive yet inquisitive; inoffensive yet vulnerable.
Every track in this collection is NonPRO. For additional information about nonPRO music, please visit our new sister company, https://www.nonpromusic.com
—
If you're a musician interested in contributing your music to this collection, and your tracks are attributed to an author who is NOT a member of any performing rights organization; then please upload your tracks to MusicRevolution. Our upload interface is easy to use, and your tracks will usually be reviewed and approved by our music team within two business days.
Join us!
___________________
Mike Bielenberg is a professional musician and co-founder of http://www.musicrevolution.com, a production music marketplace with over 50,000 tracks online where media producers, video producers, filmmakers, game developers, businesses  and other music buyers can license high-quality, affordable royalty-free music from an online community of musicians. mbielenberg@musicrevolution.com.