Oct 27, 2021, 12:57
(Trumbull, CT – October 27, 2021) – MusicRevolution.com (www.musicrevolution.com), an online marketplace for royalty-free music, announced a collaboration with Adobe to provide royalty-free music to Adobe Stock audio. This collaboration was announced at Adobe MAX.
"With over 70,000 tracks online and growing, MusicRevolution.com is one of the largest royalty-free music libraries available anywhere," stated Chris Cardell, Co-Founder of MusicRevolution.com. "With this exciting new addition to Adobe Stock, creatives will now have easy access to thousands of new music tracks in every genre from MusicRevolution.com," added Cardell.
"This collaboration with Adobe will provide additional exposure and new licensing opportunities for MusicRevolution.com and our worldwide community of professional musicians," stated Mike Bielenberg, Co-Founder of MusicRevolution.com. "We are excited to help millions of Adobe users meet their creative needs with high quality royalty-free music for their video productions, podcasts, and other creative projects," added Bielenberg.
MusicRevolution's royalty-free music library covers every genre and style of music, including: On Hold, Fun, New Age, Rock, Pop, RnB, Comedy, Corporate, Drama, Energetic, Orchestral/Classical, Christmas/Holiday, Acoustic, Hip Hop, EDM, Retail, Sentimental, Easy Listening, Advertising, Electronica, Country, Jazz, Piano, and Vocals.
About MusicRevolution.com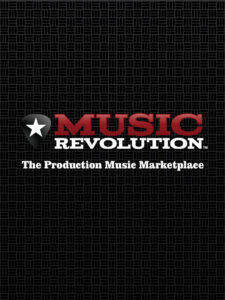 MusicRevolution (www.musicrevolution.com) is the Internet's royalty-free music marketplace. We provide media producers, video producers, music supervisors, filmmakers, game developers, and other music buyers with some of the best royalty-free music at affordable prices. Our production music library has over 70,000 tracks and new music is being added every day. MusicRevolution.com offers four purchase options– single tracks, CDs, subscriptions, and our Internet music stream for background music / in-store music for retail stores and other commercial settings. The MusicRevolution.com catalog, which includes an extensive selection of "Non-PRO" royalty-free music, is available for third-party distribution and bulk licensing for background music / in-store music for retail, restaurants, hotels, fitness clubs, and other commercial applications.
About Adobe MAX
Adobe MAX (October 26-28, 2021) is a free, virtual, and global creativity conference designed to refuel creative passions, inspire, educate, entertain, and foster relationships across the global creative community. Featuring more than 400 sessions, keynotes, technology sneaks and workshops from creative luminaries, inspiring celebrities, musicians and like-minded peers, Adobe MAX offers endless opportunities for seasoned creative pros, students, and hobbyists to take their creative skills to the next level. Notable speakers and presenters featured throughout the conference this year include Chloe Zhao, Kenan Thompson, Henry Golding, Tilda Swinton, Bryan Cranston, Aaron Paul, Casey Neistat, Young Thug and Imagine Dragons, among others.