Jul 9, 2013, 23:06
When mixing a music track, it's always been a best practice to frequently alternate between sets of speakers. But  in our increasingly mobile world, you must now mix for a variety of mobile devices as well.
In an effort to make this easier for you, MusicRevolution.com has conducted a series of empirical listening tests and created this quick reference chart that summarizes the sonic differences between the world's most popular mobile audio formats. Our study covers redbook audio CD, YouTube (played on a Galaxy IIs), iTunes MP3 (through both mini cable and Bluetooth) and Rhapsody: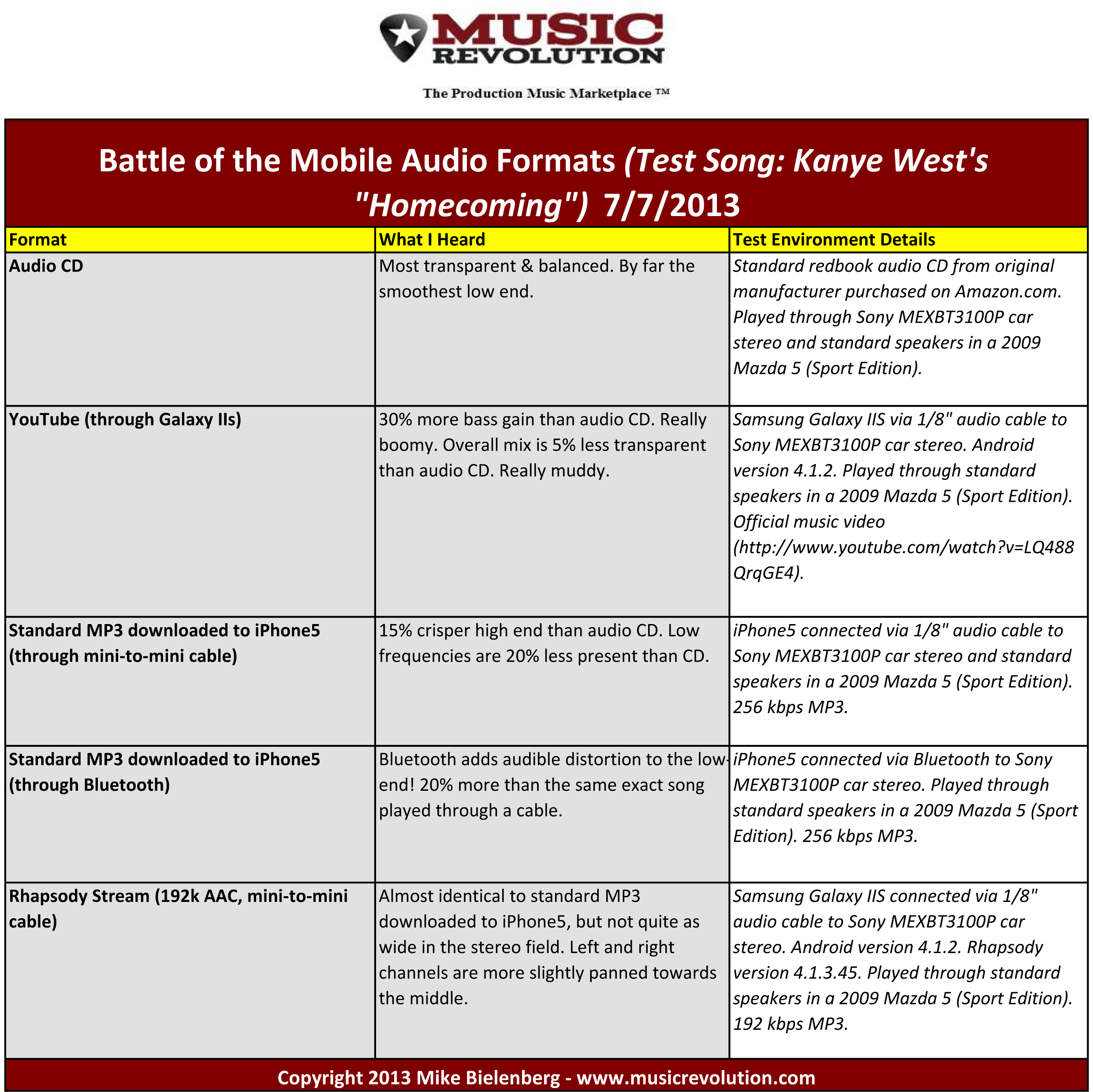 Click here for the PDF version 
During projects, your clients gleefully play your mix for their peers on whatever device is handy. This cheatsheet will help you defend your mix when clients experience differences between those devices. Some of the differences they'll hear are drastic (YouTube…whoa). We think you'll want to have this test data in front of you when they ask about this.
Happy mixing!
_______________________________________________________________________________________
Mike Bielenberg is a professional musician and co-founder of http://www.musicrevolution.com, a production music marketplace with over 22,000 tracks online where media producers, video producers, filmmakers, game developers, businesses and other music buyers can license high-quality, affordable royalty-free music from an online community of musicians mbielenberg@musicrevolution.com.