Aug 20, 2015, 15:32
I recently did some marketing consulting for a friend to promote his upcoming album release. I advertised his documentary-style video on Google Adwords as a "TrueView In-Stream" ad; which is Google-speak for those pre-roll videos we all have to sit through for five seconds before we're allowed to click out.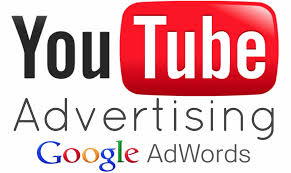 Despite how much ad agencies have adopted their creative to this new medium, let's be honest; we all still scoff at pre-roll ads. But here's the thing: From the perspective of a small business owner, pre-roll ads on YouTube are hands-down the best value in advertising right now.
Check out this analytics report from my friend's campaign:


Google's payment model is crazy. Because they only charge advertisers when the viewer continues watching past the mandatory five-seconds and keeps watching for at least 30 seconds (see "Views" in chart). That's like…never. The real value is the number of people who are held captive to your video for five seconds. But Google doesn't charge for that part. That's how my friend paid only $300.00 to put his get his video in front of 31,873 sets of eyeballs (see "Impressions" in chart).

If you're producing videos for clients, be sure to tell them about this incredible value. And be sure to build your script around communicating your core message in under five seconds. With over 6 billions hours of video being viewed each month on YouTube, I believe TrueView In-Stream ads are the best thing happening in advertising.

In my next installment of this blog series, I'll outline the targeting features in Google that allowed my friend to show his video to exactly the type of people who would buy his album. The "view-through-rate" (see above chart) on this campaign was the kind of number marketers brag about at cocktail parties.
Stay tuned.
_________________________________________________________
Mike Bielenberg is a professional musician and co-founder of http://www.musicrevolution.com, a production music marketplace with over 35,000 tracks online where media producers, video producers, filmmakers, game developers, businesses  and other music buyers can license high-quality, affordable royalty-free music from an online community of musicians. mbielenberg@musicrevolution.com.