Apr 5, 2017, 10:52
We have nearly 50,000 tracks covering every genre of music on MusicRevolution.com (www.musicrevolution.com ). This week's featured track is "Let Them Fly" by soundroad. This is an uplifting, inspirational track with an indie feel that is perfect for website and TV advertising, videos and broadcast programming.
"Let Them Fly" (#01538755)
http://www.musicrevolution.com/royalty-free-music-track/01538755/let-them-fly
Track Description—
"Let Them Fly" is a very inspirational and uplifting track with a touch of indie rock bands like Snow Patrol, Coldplay, The Fray. Quiet and romantic intro evolving into a splash of positive emotions in the final part of the composition. Simple repetitive guitar riff, picking ukulele, reversive guitar pads, bright acoustic guitars. Works well for YouTube videos, commercials, TV series and websites.
Track Metadata—
Moods— Corporate, Hi Tech, inspiring
Instruments— Acoustic guitar, electric guitar
Genres— Corporate, news, sports
Applications—Advertising, broadcast programming, Internet, presentation
Length– 2:38 
About soundroad–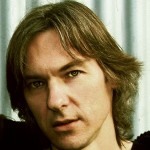 Evgeny Kiselevich (soundroad) has worked in a number of different studios in Russia, Germany and Italy as an arranger, composer, and guitar player. His music has been used in a variety of advertising projects and TV Shows including Mercedes-Benz (Canada), Škoda, Shell, HP, Garmin, Autosport International (UK) and featured on MTV, VH1, VIVA, ITV 4, Sky Sports, Discovery Turbo, RTL, SAT.1, and VOX. Kiselevich now lives in Thailand composing music for movies, TV and radio as well as arranging songs for various musical projects. Genres include Rock, Pop, Electronic and Soundtrack. Click here to listen to more of soundroad's tracks.
With nearly 50,000 tracks online in our production music library, MusicRevolution.com (www.musicrevolution.com) has some of the best royalty-free music available anywhere.
________________________________________________________________________
Chris Cardell is the co-founder of MusicRevolution.com http://www.musicrevolution.com, a royalty-free music marketplace with nearly 50,000 tracks online where media producers, video producers, filmmakers, game developers, advertisers, businesses and other music buyers can license high-quality, affordable royalty-free music from an online community of professional musicians. MusicRevolution.com also provides custom music production and custom background music streams. The entire MusicRevolution.com production music library is available for third-party distribution and bulk licensing for background music / in-store music for retail, restaurants, hotels and businesses, and for other commercial applications.