Nov 9, 2017, 10:42
In the late 90's, whenever clients asked me to compose electronica tracks, I would secretly roll my eyes. To me, the music of
Kraftwerk
and
Vangelis
lacked warmth. Sure, techno was easy enough to create in a home studio and it was lucrative to do projects without musician costs. But I didn't get the genre.
That is, until I partied in London with my step-brother. I will never forget that night for as long as I live. The club was called Bagley's – a huge multi-room warehouse where raves were held on a regular basis. The DJ spun progressive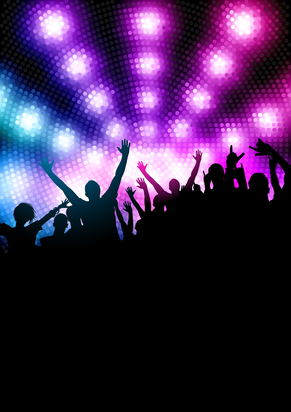 trance tracks by artists like 
Paul Van Dyk
; wherein pulsating themes built for minutes at time before exploding into four-on-the-floor grooves that penetrated my soul. Everybody was hugging each other. We didn't leave the club
until 10 AM
the next morning. Narcotics may or may not have been involved.
After that, I understood techno.
I've enjoyed watching the genre come of age. My wife and I are hooked on Stranger Things (available on Netflix) which is scored entirely with blips, bleeps, beats, LFOs, oscillators and filters. Composers Kyle Dixon and Michael Stein discard my pre-London attitudes about synthesizers ("Use them only when real instruments aren't in the budget!"). Instead, they let synths be synths. And it's absolutely glorious.
That's also what these MusicRevolution musicians did when they created the tracks included in our brand new collection – Modern Electronica 217. I guess they were with me that night in London. I wouldn't remember:
___________________
Mike Bielenberg is a professional musician and co-founder of http://www.musicrevolution.com, a production music marketplace with over 50,000 tracks online where media producers, video producers, filmmakers, game developers, businesses  and other music buyers can license high-quality, affordable royalty-free music from an online community of musicians. mbielenberg@musicrevolution.com.